It was time to renew the planting in the large flower pot next to the entrance stairs, as my daisy shrub did not withstand the warm temperatures well and now looked very damaged.
I have chosen a cheerful and colourful selection of plants that will certainly look appealing in the coming weeks and will brighten up the autumn weather with fog and wetness.
During a spontaneous stroll through the nursery, the first thing I noticed was a chrysanthemum with two-coloured petals. The closed flowers are light green or light yellow and contrast beautifully with the dark foliage. When the flowers open, you can look forward to a strong yellow centre with a striking ring in magenta. The colour explosion is completed by a great white. This chrysanthemum is the start of the composition of my late summer/autumn planting; I have matched all other plants to this flower combination.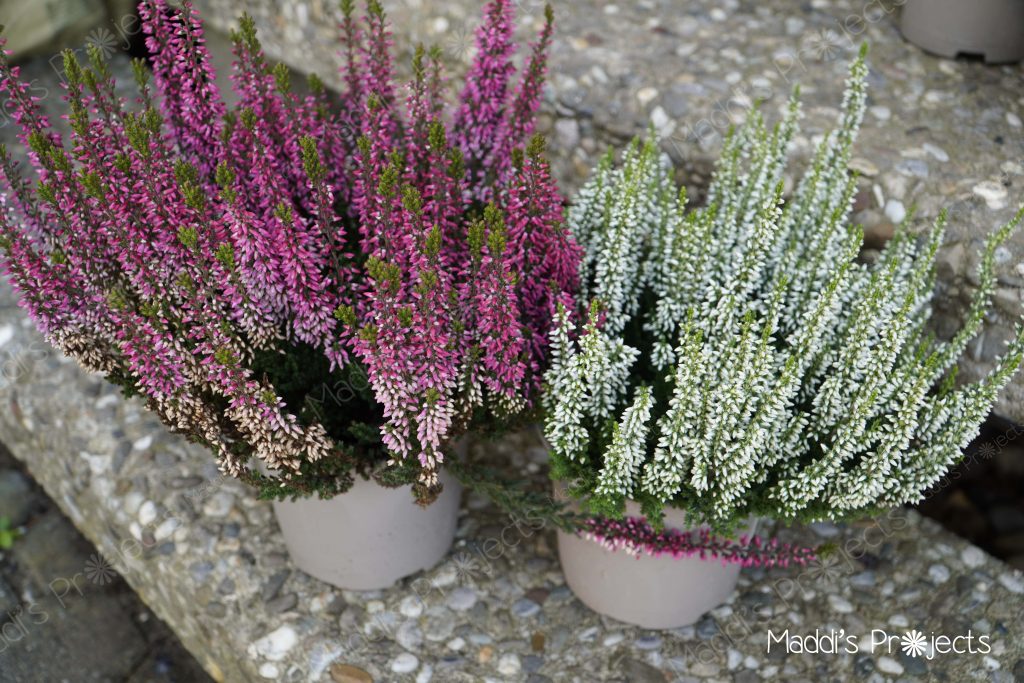 When planting in late summer/autumn, there is no way around the chrysanthemum, because autumn is chrysanthemum time.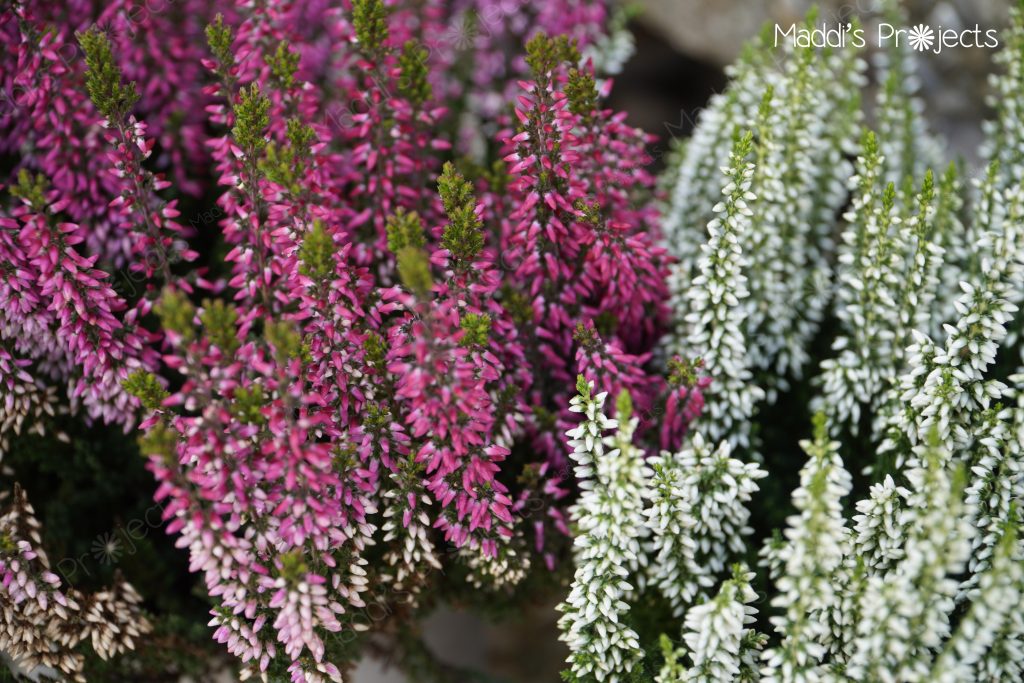 According to the information on the labels, these two plants are Calluna vulgaris "Beauty Ladies". Their foliage is evergreen and their flowers delight us with strong colours until October.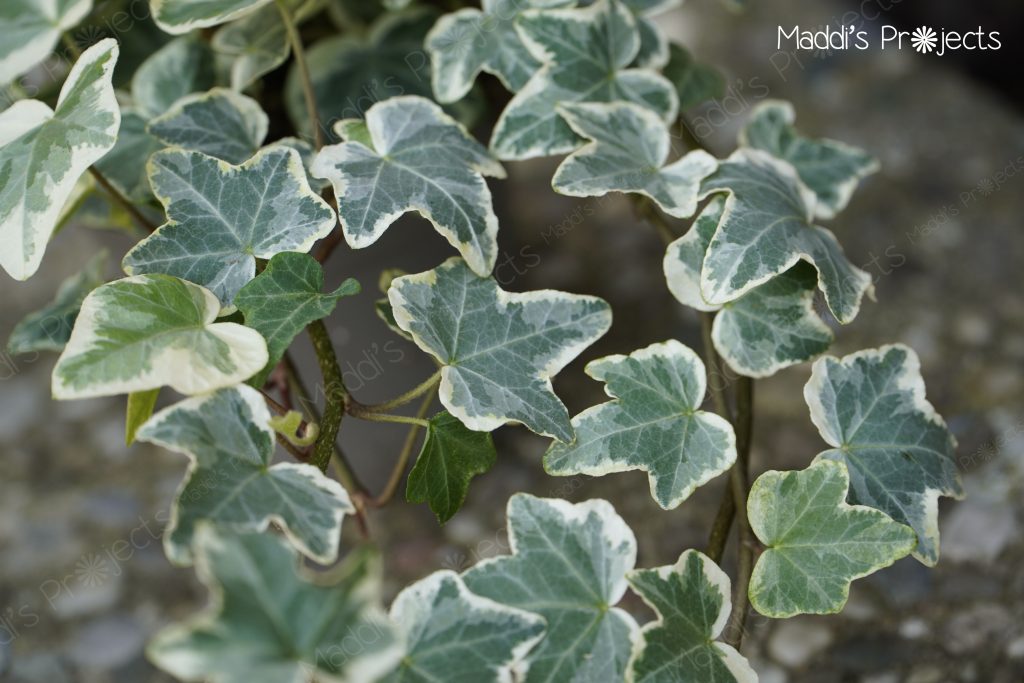 To provide a little more variety, I have chosen an ivy. With its overhanging growth, it should ensure that the observer's eye does not only rest on the main planting in the middle of the flowerpot, but is also directed forward and downwards. Especially in tall pots, it will otherwise look like a much too tall flower pot and a few flowers on top if you do not include an overhanging plant. It connects the main planting to the pot, so to speak, and adds more harmony.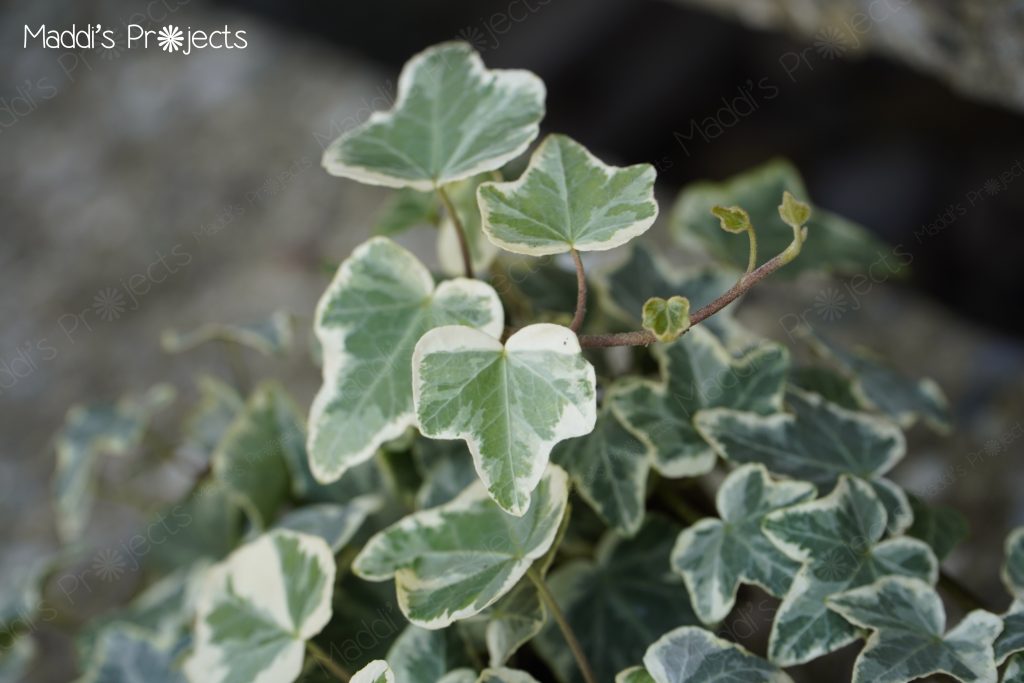 In my opinion, the brightly marked ivy leaves also attract attention with their shape.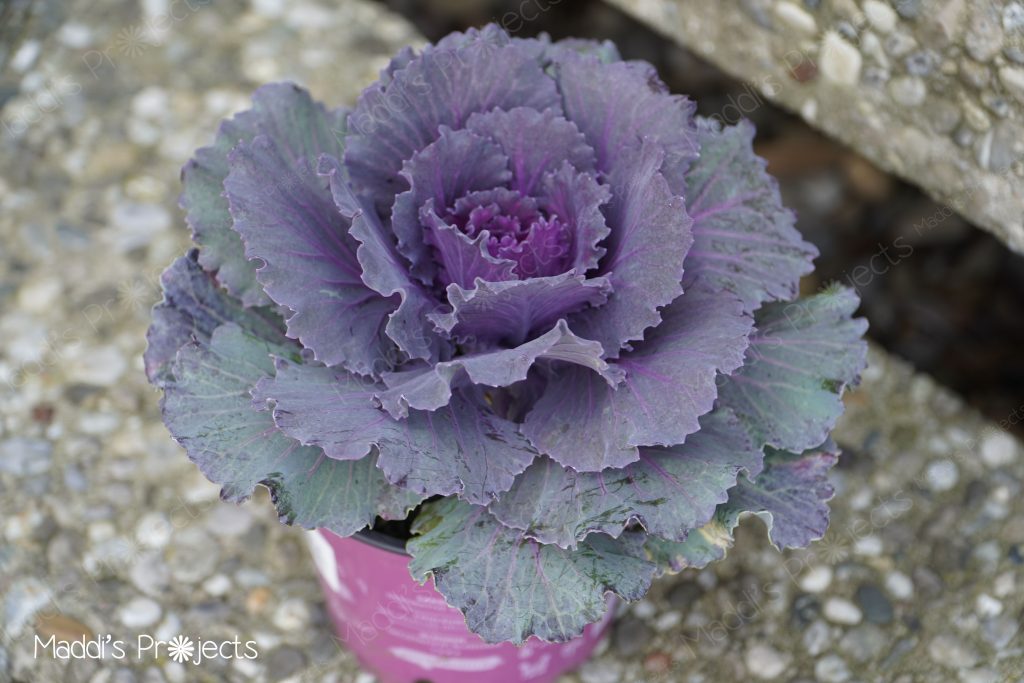 This year was the first time I tried an decorative cabbage. Already 2-3 years ago I saw these plants for the first time in autumn decorations and I liked them very much. I thought that I should make my autumn combination with them as soon as I had the opportunity to buy such a cabbage.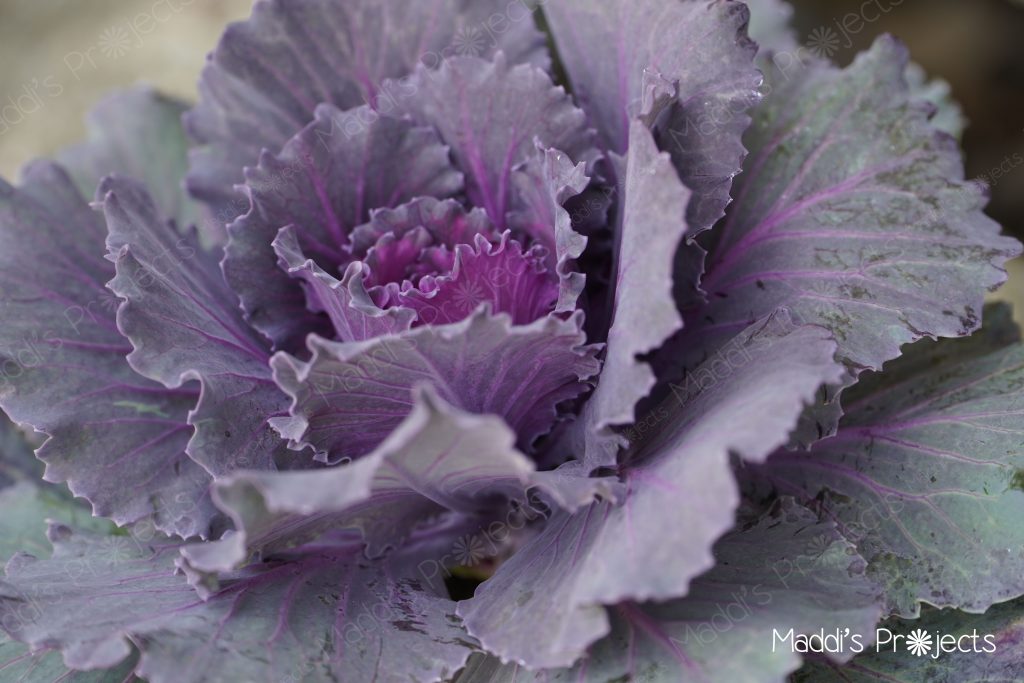 For me the colour gradient is an eye-catcher. I guess you can no longer speak of a boring cabbage.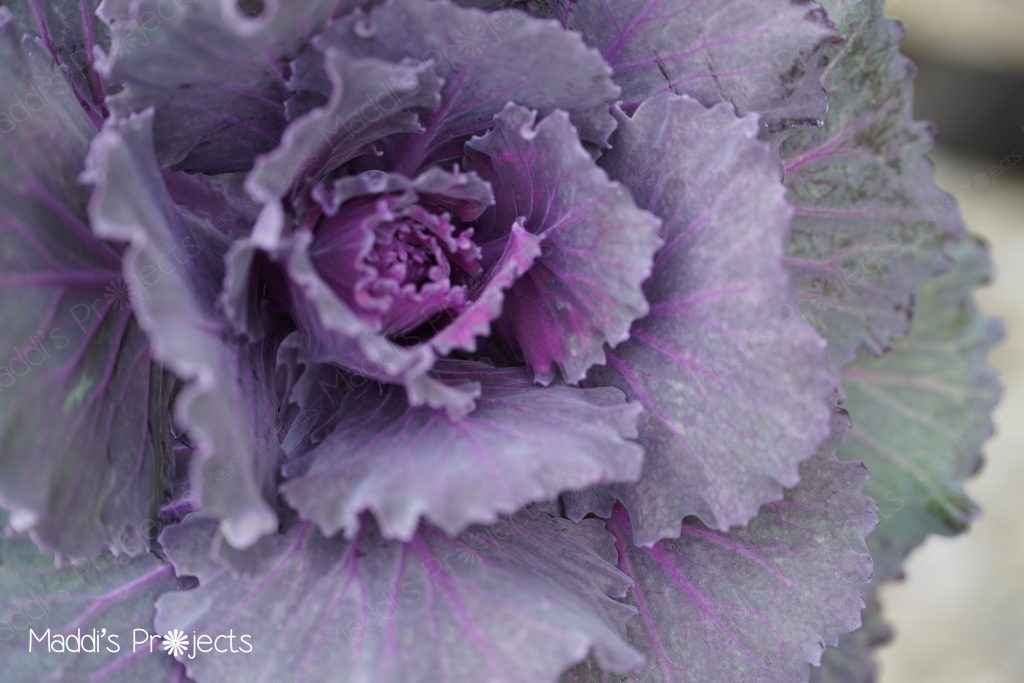 That is why I am all the happier that my nursery owner offered a few beautiful plants this year and that I was able to make the deal. Since we live in the countryside, it often takes a little longer for new plants to find their way onto our shelves. But I don't mind that.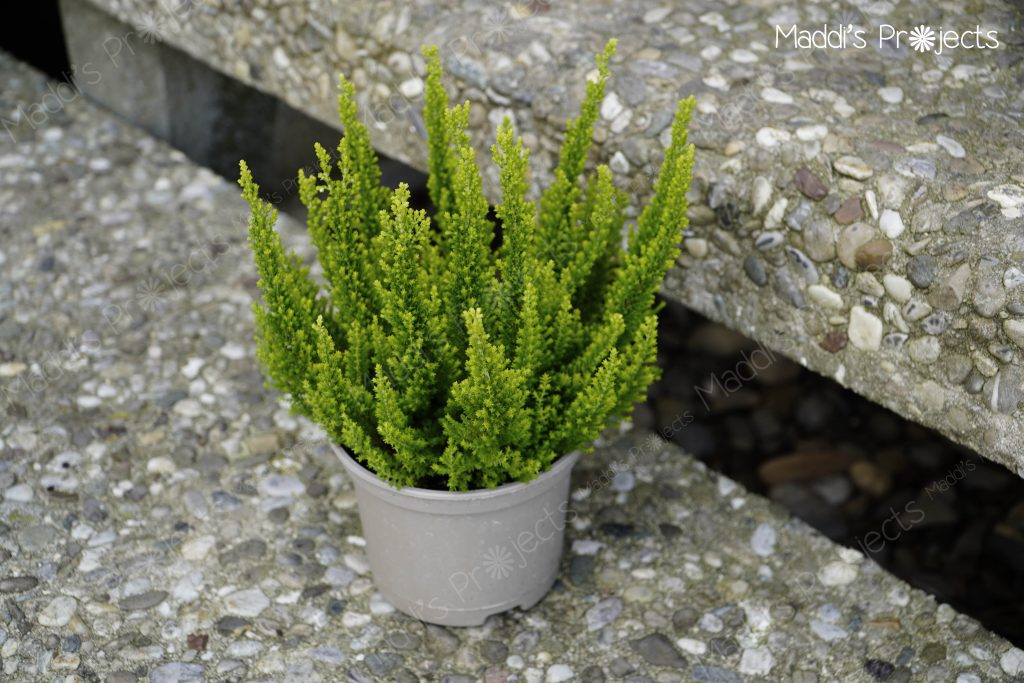 This bright green coloured candidate is the final part of this planting. Unfortunately I can' t tell which plant it is, as there is no label on the flowerpot, but I assume that it must be a Calluna as well. As the green is almost neon, I was doubtful at the beginning if it is a good idea to take the plant with me, but together with the others it looks very good and I like the combination very much.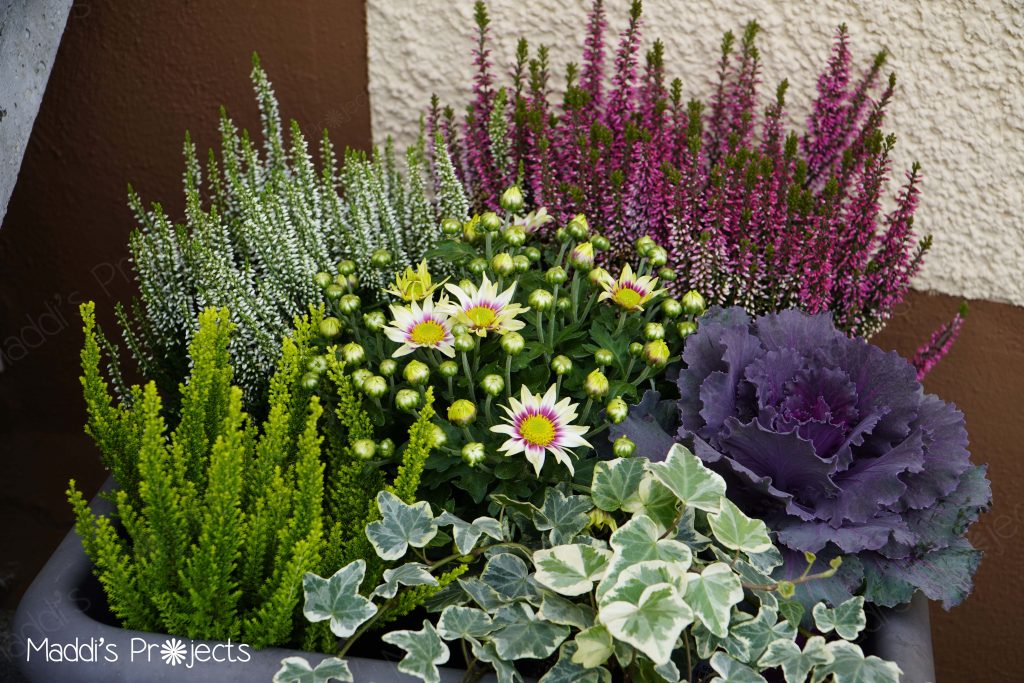 I think the final result is quite impressive. With this colourful mix I send you my best wishes!