In February, the task is to make a vision board. The goal of this assignment is to further explore the word of the year and to represent personal goals in the form of a collage. The vision board consists of keywords and may include pictures. This is intended to strengthen motivation to stay on the ball and pursue the goals they have set themselves.
I really struggle with creating a collage. However, I didn't want to skip this month, instead I wanted to take on the challenge. Actually, you make the vision board from newspaper clippings or headlines and pictures from magazines. But I decided to draw my collage myself and color it with watercolors.

Before I ventured onto the Vision Board, I looked at the questions to ask yourself. One great question was: What does your life look like at Level 10? Level 10 in this context basically means "optimum". So what does your life look like if all your wishes came true? What would your life look like if you could live it the way you imagine it? With this question, all wishes are allowed. You are allowed to think really big. Don't allow any limitations.
Another good question was: What do I want to stop doing? For this I have created the following overview.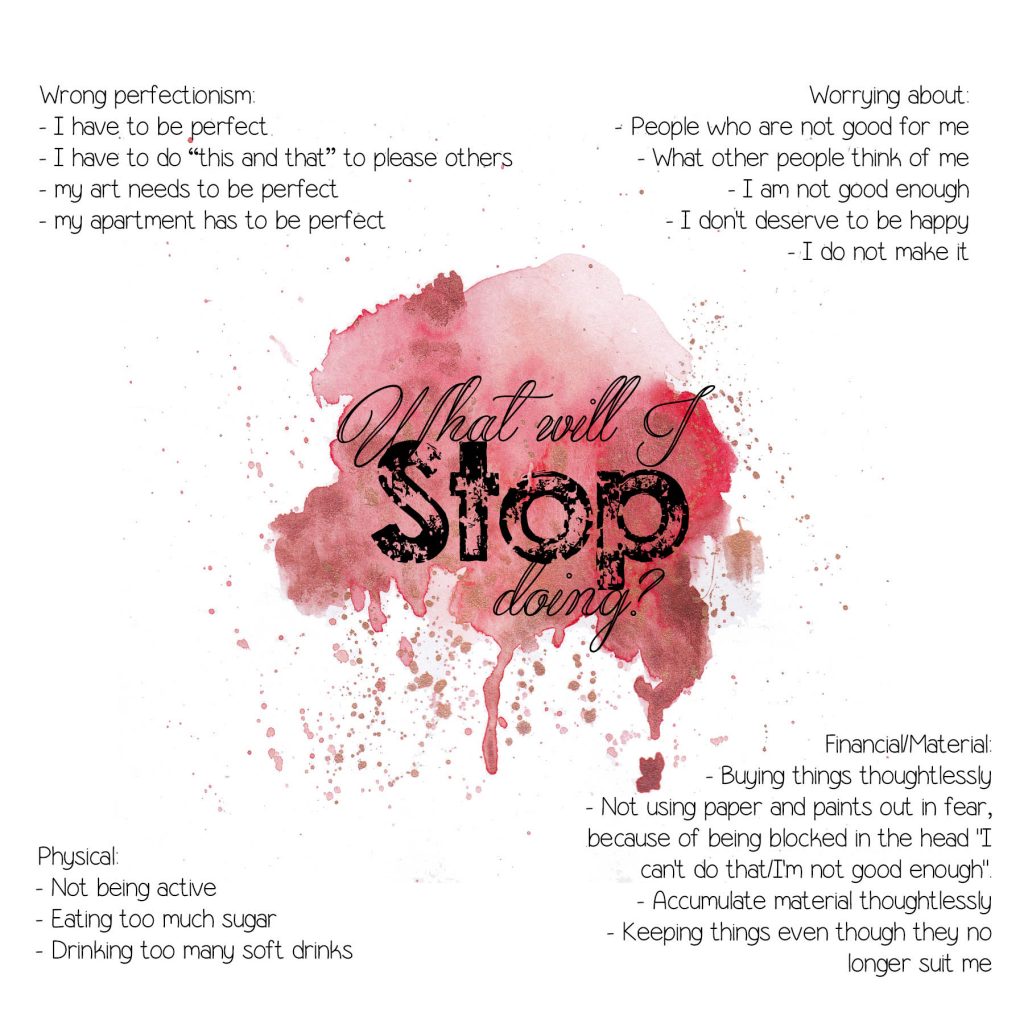 Last but not least: my vision board: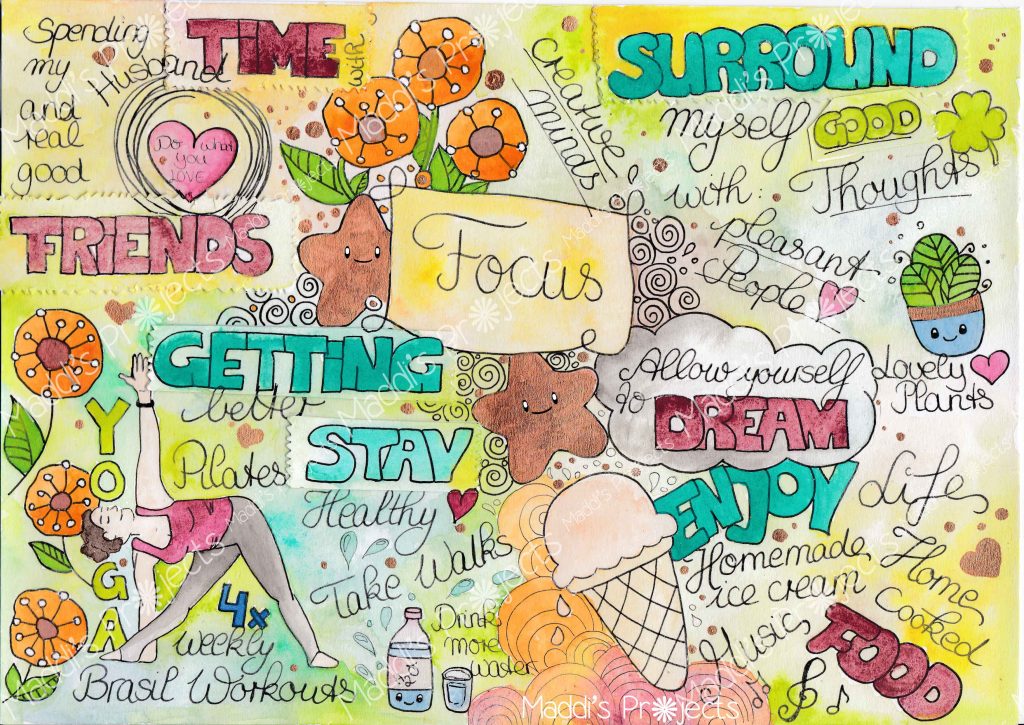 I've been thinking about who I want to spend more time with (that would be my husband and my closest, really good friends). Then I want to keep working on my recovery and getting fitter. That's why I painted a yoga figure and wrote yoga, pilates, walks and my beloved Brasil workouts next to it. I've resolved to squeeze in a little workout 4 times a week. Like so many participants, my collage says "Drink more water". I have managed to cut down significantly on soft drink drinking and now need to continue to make friends with water.
I want to surround myself with creative minds, pleasant people, good thoughts and my beloved houseplants. I also want to allow myself to dream more, because often it's as if a little man is sitting in my ear, whispering to me as I dream, "You can never do that! You don't deserve that!" Away with it! At least you can dream without any restrictions.
And very important: I can also enjoy! For example, delicious ice cream that my husband makes himself. Our great food that we prepare for ourselves every day. Life in general and of course beautiful music.