In May we unfortunately had to say goodbye to our tomcat Milo. We have the luck in misfortune that we could bury him in our garden, so that he has his last resting place near us. Since the cat meant a lot to my husband and me, I wanted to make a small gravestone or memorial stone for him. In order to make something durable, I decided to use concrete and got myself a casting mould in the shape of a cat's paw.
In the beginning there is the raw piece of concrete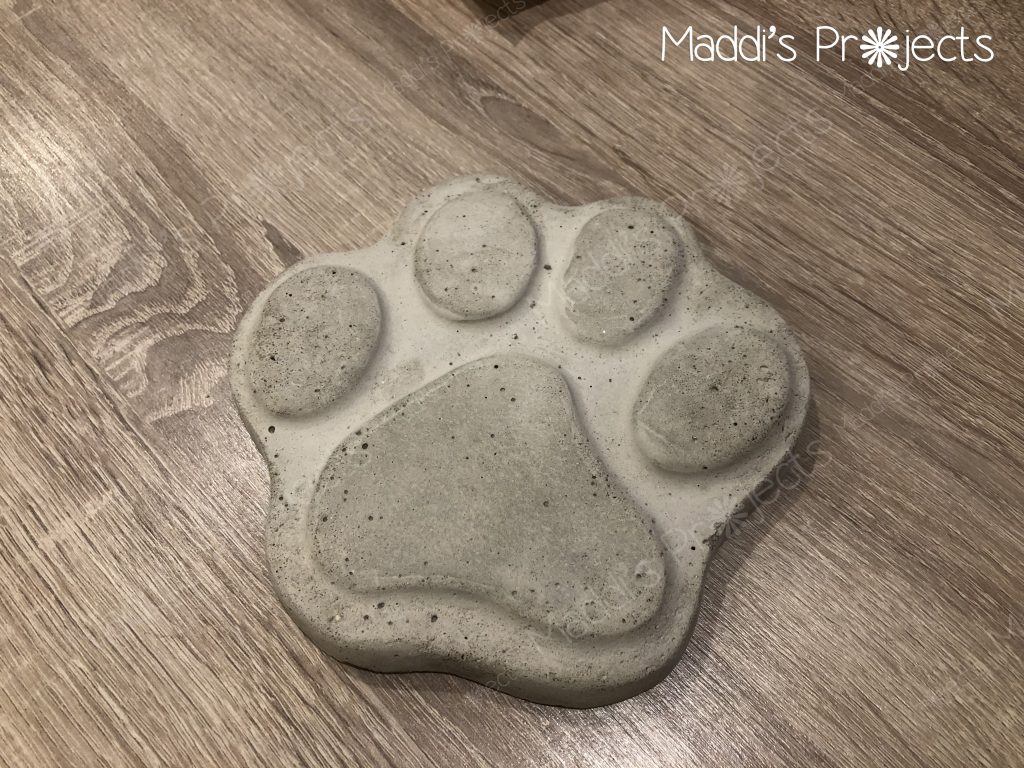 To make sure that the paint holds, I painted the base with primer 3-4 times. We still had the primer left after renovating our apartment and I hope that the paint will not flake off the concrete. Since I am not an expert in such things, I could be wrong, but it is worth a try.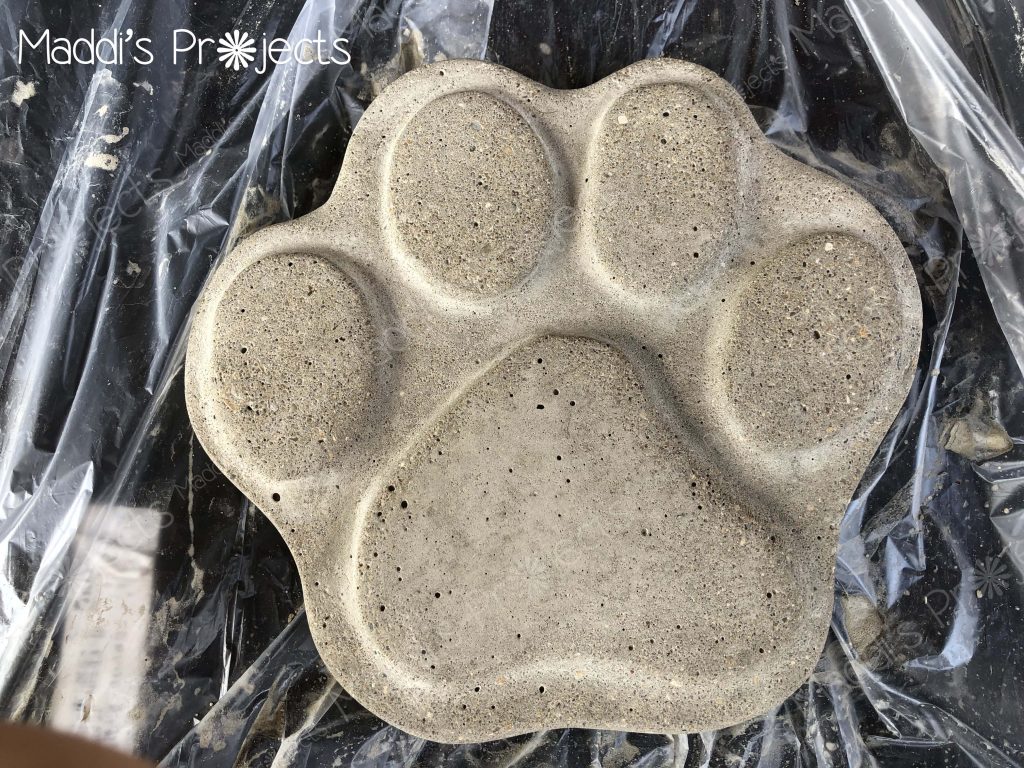 When I was happy with the adhesion primer layers, the first layer of white paint followed. Milo was gray tabby with 4 white paws – so it was natural for me to paint the blank as one of his paws looked like.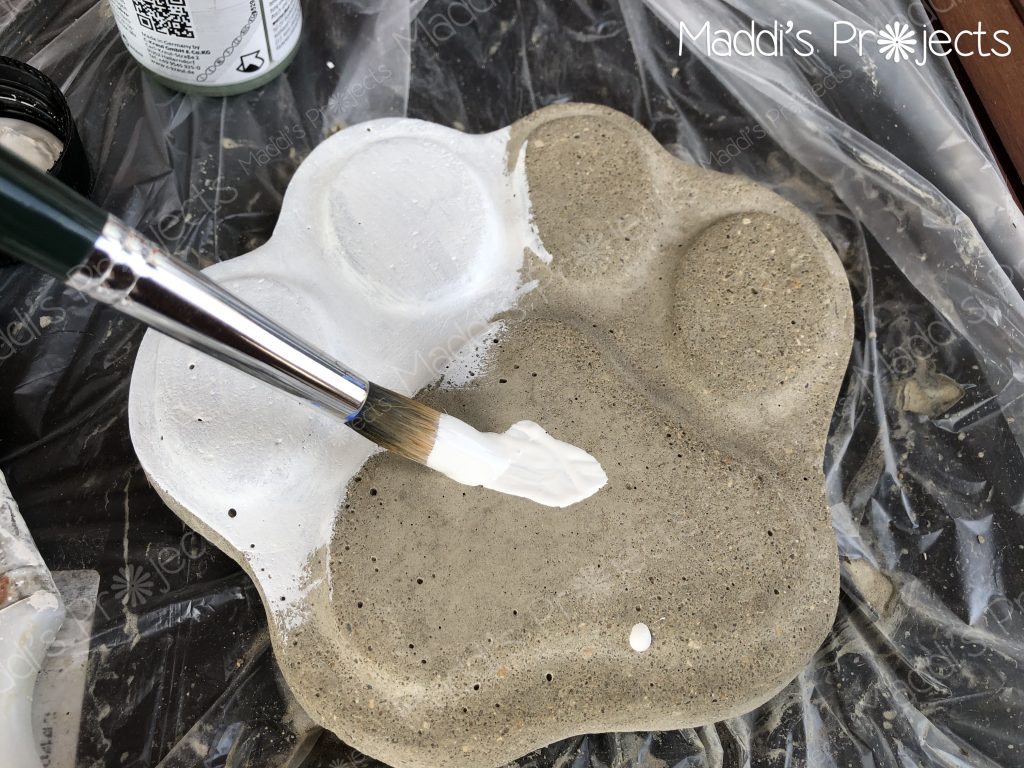 The paw is painted white several times. After 3 or 4 layers it looks like this: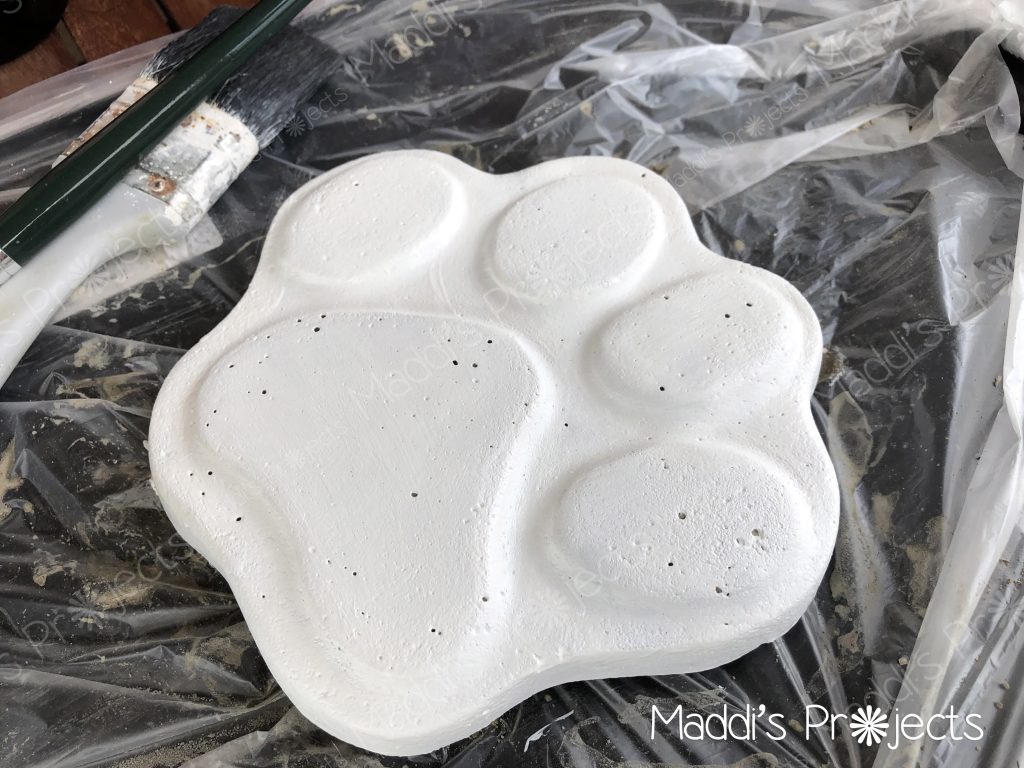 It's time for some color
The paw gets the first layer in pastel pink. As you can see on the photo, the first layer does not cover completely.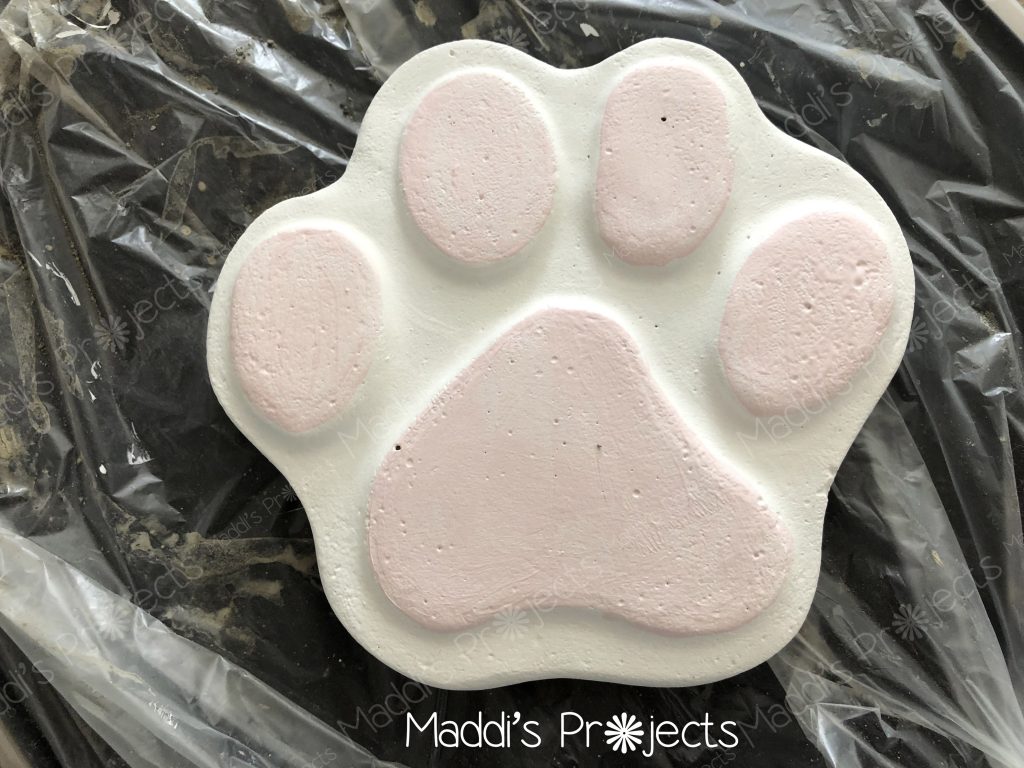 After further layers the colour is clearly visible and I am satisfied with the result.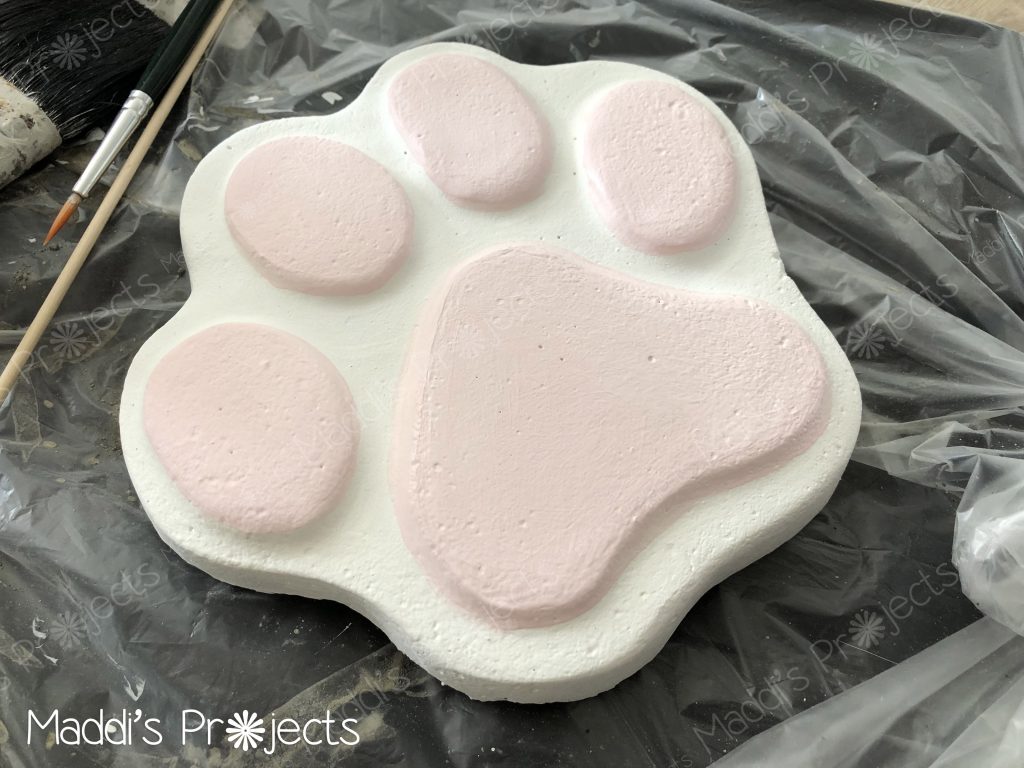 More details
In the next step the dark areas of the paw are painted. Milo had two coloured paw pads and I wanted to mimic that.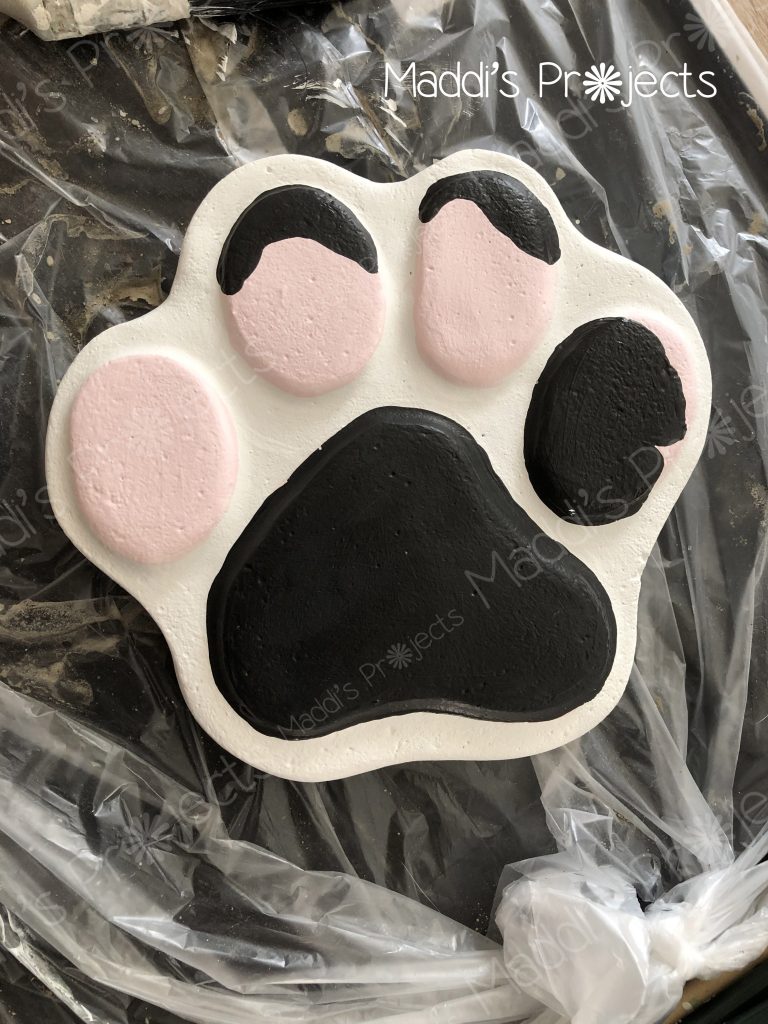 When the colors looked the way I wanted them to, it was time for a lettering with his name. Since he came from the shelter, we unfortunately did not know the exact date of birth – we only had the month and year. For this reason the date of death is in the same format. I didn't like to write out the exact date of death and only give the month and year for the birthday. So I chose the same format.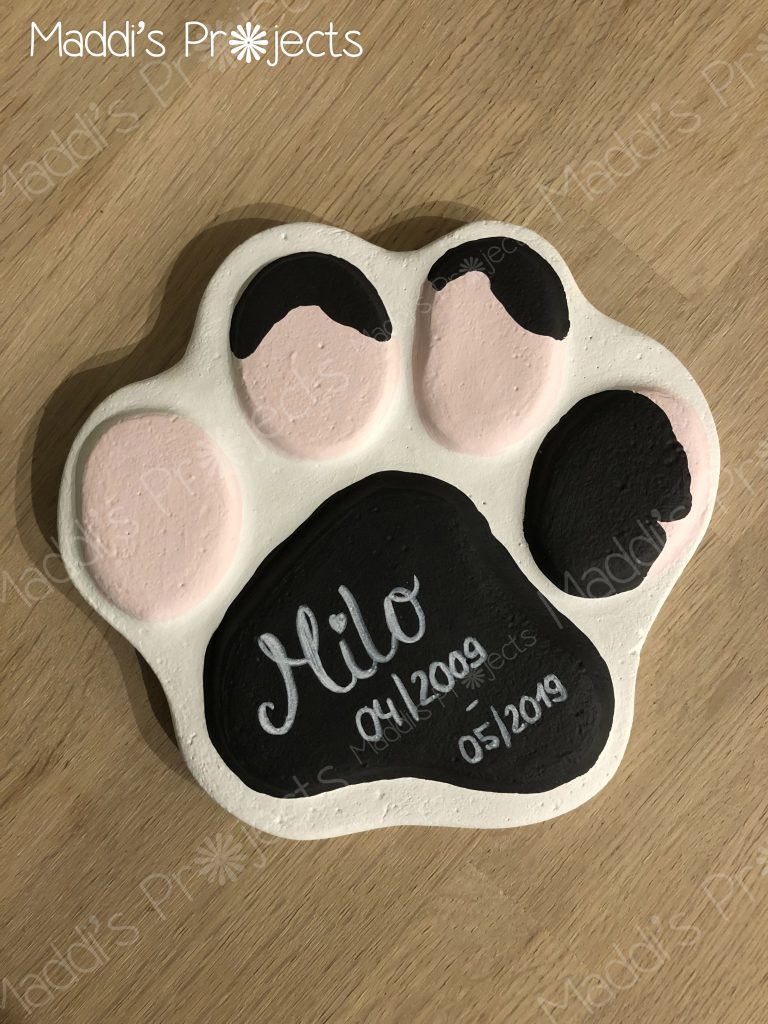 In the last step I applied several layers of clear varnish to fix the colour. I am so far satisfied with the result and I hope that the colour will stand wind and weather!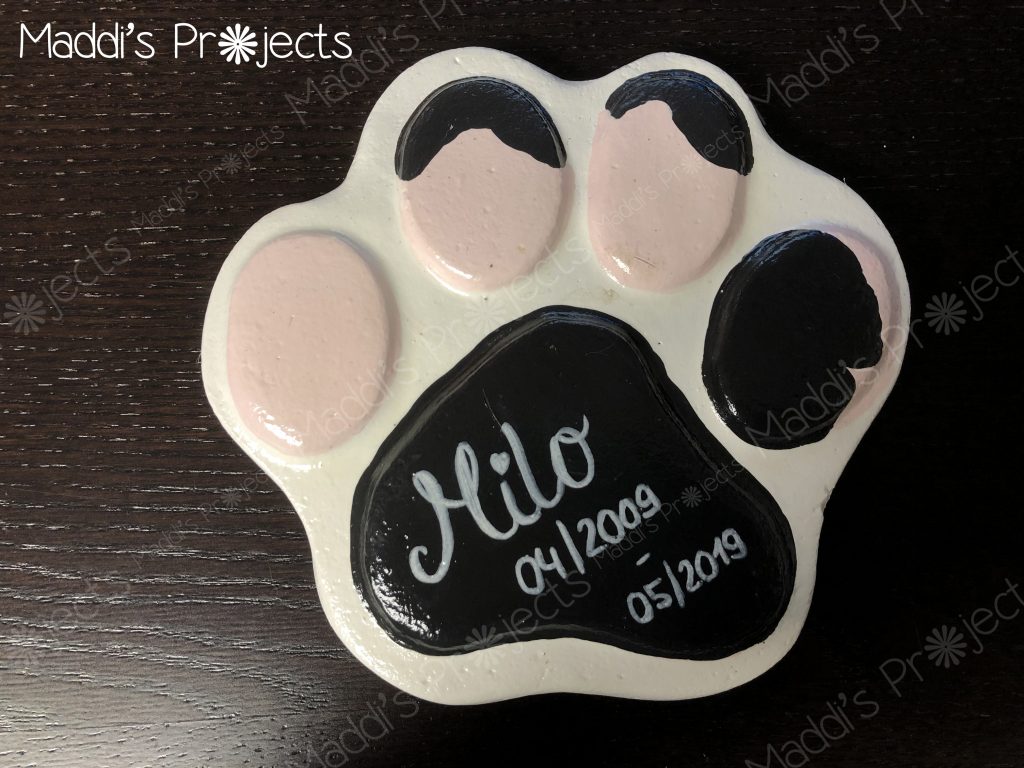 I really miss our cat. I hope there really is a heaven and we will see Milo again one day. I also hope that my instructions helped you, if you want to make a memorial stone for your pet, too.